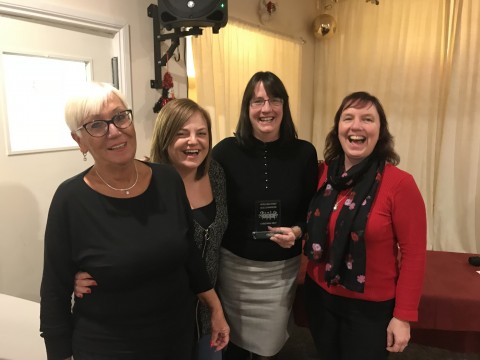 Cooke & Co, your local property expert based in Worle, recently took part in a Christmas Charity Quiz in order to raise money for the Air Cadets.
The quiz saw 12 teams of local traders compete to become quiz champions and help raise money for a fantastic cause. Cooke & Co were delighted to be named winners after some intense and difficult rounds saw them crowned Christmas 2017 champions. The event enjoyed a fantastic turnout and the atmosphere was great with all the businesses enjoying a catch-up and time to unwind at this festive time of year.
The event was a real credit to businesses based in Weston and has helped raise valuable funds to the Air Cadets who rely on funding like this to be able to continue providing an excellent platform for young people to learn and develop.
Gail Cooke, Director of Cooke & Co commented; "At Cooke & Co we feel it is really important to support local events and charities and the Christmas Quiz was no different. It was a great chance for the team to let their hair down and unwind whilst supporting a fantastic cause and helping to make a real difference to the local community. It's an added bonus that we won but we are just happy to be supporting local events and organisations like the Air Cadets."
Cooke & Co, who are based in Worle High Street, were established in 2008, since then they have developed and progressed into one of the markets leading Independent Estate Agents. This has been largely due to their dedication to provide outstanding customer service, expert knowledge and the motivation to make life as easy as possible for their clients.
Gail continued: "We will continue supporting great events and charities around the surrounding areas for the foreseeable future. It is vital that we work together to help these great causes and support all the effort that is put into making these events so successful."
For more information on the services and properties that Cooke & Co have in their portfolio, please call 01934 522244 or email enquiries@cookeproperty.co.uk